Holden Commodore VF Bi Modal 1 3/4" Header System
Holden Commodore VF Bi Modal 1 3/4" Header System
Description
4-1 1-3/4″ Primary Long Tube 3″ Metallic Cat Converter Twin 3″ Centre Non-Polished Stainless Steel Fits Factory Bimodal Rears
Features
Are you seeking to maximize the potential of your bi-modal equipped VF Commodore V8? Look no further than the Xforce Header and Cat Kit. This comprehensive system includes 1 3/4″ long tube headers, 3″ cat converters, and twin 3″ hotdog center sections with 2.5″ diff pipes. The system ingeniously adapts to the factory ball flange rear mufflers with electronic valve control, ensuring seamless integration and customizable performance.
Constructed from robust 201 grade stainless steel with a matte finish, the headers and cat are built to withstand the demands of high-performance driving. Meanwhile, the cat back boasts raw 409 stainless steel, ensuring exceptional durability and corrosion resistance.
Experience the thrill of enhanced power, a deeper exhaust note, and customizable driving dynamics with the Xforce Header and Cat Kit. Unleash the full potential of your VF Commodore V8 and make your driving experience unforgettable. Elevate your ride with Xforce, the ultimate choice for performance enthusiasts
1 3/4″ Long Tube Primary to 3″ outlet
3″ high flow metallic cat
​Non polished 201 stainless steel
O2 extension looms are required
Raw 409 twin 3″ centre section
Designed for VF Bi-modal vehicles
Rear connecting pipes to fit to the factory ball flare flange
Will only suit electric Bimodal system rear mufflers
| | |
| --- | --- |
| Part No: | E2-VF82-BIM-KIT |
| Vehicle Model: | CLUBSPORT, COMMODORE V8, GTS, SENATOR |
| Diameter [in]: | 1-7/8 |
| Material: | 409 Stainless Steel |
You May Also Like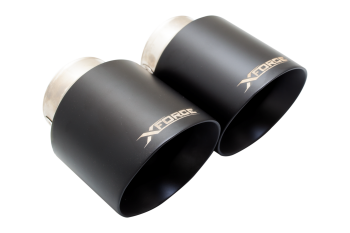 4″ Angle cut matte black tip read more…
Part No: ESHY33BLACKTIPS
Diameter [in]: 2.5"
Material: Stainless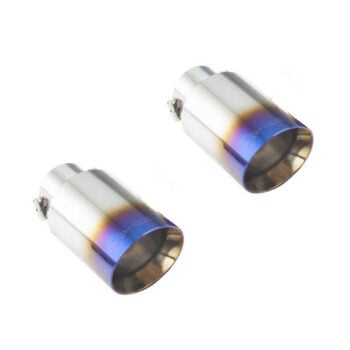 4″ Angle Cut Burnt Blue Look read more…
Part No: ESHY33BLUETIPS
Diameter [in]: 2.5"
Material: Stainless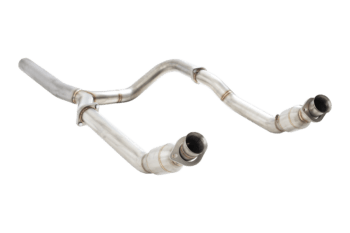 2.5″ Metallic high flow cat pipes read more…
Part No: ESDR19KITB
Diameter [in]: 3
Material: Stainless Steel
Customer Reviews
Holden Commodore VF Bi Modal 1 3/4" Header System is not reviewed yet. Be the First One to review this product.