Ford FG Falcon Turbo Sedan 3.5Inch Turbo Back Exhaust
Ford FG Falcon Turbo Sedan 3.5Inch Turbo Back Exhaust
IN STOCK
Add To Cart

Description
4″ Dump Pipe & Cat 3.5″ Front & Rear Mufflers Dual Tip Raw 409 Stainless
Features
Elevate your Ford FG Falcon Turbo sedan's performance with the Xforce 3.5″ Cat Back System. Expertly crafted from robust raw 409 stainless steel, this system is designed to seamlessly bolt onto your Xforce dump pipe kit. The Xforce 4″ Dump Pipe kit features a 4″ cast top dump pipe that seamlessly integrates with a high-flow 3.5″ metallic catalytic converter connecting to the 3.5″ cat back exhaust.
Experience the exhilarating blend of power and sound as the 3.5″ system optimizes exhaust flow for enhanced performance gains. With its aggressive exhaust note, this Xforce Cat Back System is designed to turn heads and make a statement on the road.
Upgrade your ride with the confidence of a perfect fit and remarkable performance. Unleash the potential of your Ford FG Falcon Turbo sedan and embrace the power and style of Xforce
4″ dump pipe
3.5″ 100cell metallic high flow cat
3.5″ pipe work
Straight through sports muffler
Twin tip outlet (requires welding)
Raw 409 stainless steel
Image for reference only
| | |
| --- | --- |
| Part No: | E4-FG20-TBS |
| Vehicle Model: | F6, FALCON XR6 |
| Material: | Stainless Steel |
You May Also Like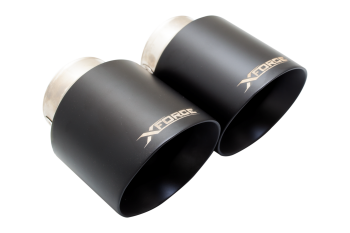 4″ Angle cut matte black tip read more…
Part No: ESHY33BLACKTIPS
Diameter [in]: 2.5"
Material: Stainless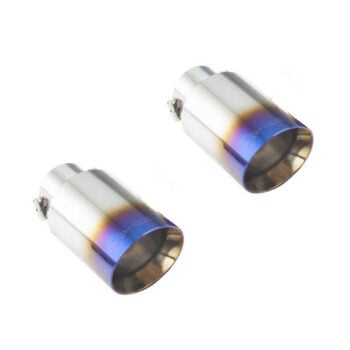 4″ Angle Cut Burnt Blue Look read more…
Part No: ESHY33BLUETIPS
Diameter [in]: 2.5"
Material: Stainless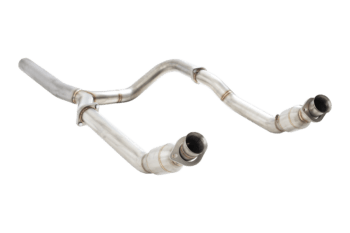 2.5″ Metallic high flow cat pipes read more…
Part No: ESDR19KITB
Diameter [in]: 3
Material: Stainless Steel
Customer Reviews
Ford FG Falcon Turbo Sedan 3.5Inch Turbo Back Exhaust is not reviewed yet. Be the First One to review this product.