Subaru Forester GT Turbo Back Performancce Exhaust System
Subaru Forester GT Turbo Back Performancce Exhaust System
IN STOCK
Add To Cart

Description
3″ Raw finish 409 stainless steel turbo back with single 4.5″ tip oval rear muffler
Features
Enhance your Forester GT's performance with the Xforce 3″ turbo back system. Crafted from raw finish 409 stainless steel, it features a cast stainless steel bell mouth top, high flow metallic cat converter, and a center hot dog resonator. The system concludes with an oval rear resonator and a polished 4.5″ tip, delivering both power and refined exhaust notes.
Raw 409 stainless steel
3″ pipe work
Bell mouth dump pipe with cast top
100 cell high flow metallic cat
Centre hot dog resonator
Oval rear muffler with single 4.5″ tip
Will not fit Automatic vehicles or cars with a tow Bar
| | |
| --- | --- |
| Part No: | E4-SW15-MP02B-TBS |
| Vehicle Model: | FORESTER |
| Diameter [in]: | 3 |
| Material: | 409 Stainless Steel |
You May Also Like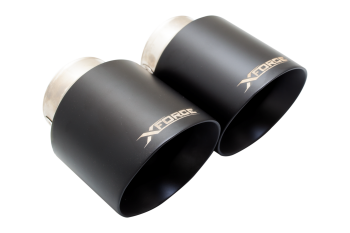 4″ Angle cut matte black tip read more…
Part No: ESHY33BLACKTIPS
Diameter [in]: 2.5"
Material: Stainless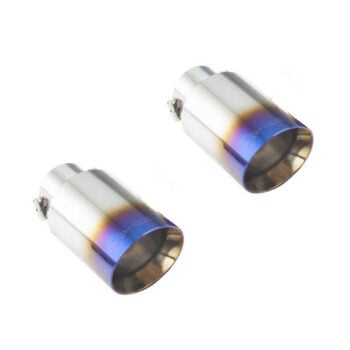 4″ Angle Cut Burnt Blue Look read more…
Part No: ESHY33BLUETIPS
Diameter [in]: 2.5"
Material: Stainless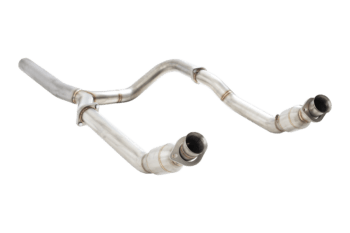 2.5″ Metallic high flow cat pipes read more…
Part No: ESDR19KITB
Diameter [in]: 3
Material: Stainless Steel
Customer Reviews
Subaru Forester GT Turbo Back Performancce Exhaust System is not reviewed yet. Be the First One to review this product.