HSV Maloo 409 Stainless Steel Twin 3inch Cat Back Exhaust
HSV Maloo 409 Stainless Steel Twin 3inch Cat Back Exhaust
IN STOCK
Add To Cart

Description
Twin 3″ Cat- Back System Raw 409 Stainless Steel Hot Dog Centre With Varex Rears
Features
Elevate your VF Maloo's performance with the premium Xforce Cat Back System. Expertly crafted from Raw 409 stainless steel, this system showcases twin 3″ piping for unrivaled power optimization. The dual hot dog center section produces a commanding exhaust note that captures attention. Enhanced with slip joints for tailored adjustments, achieve the perfect harmony of fit and sound, all while retaining the factory bumper tips. Embark on a journey of driving excellence as you unleash your Maloo's potential with the distinguished Xforce Cat Back System. Prepare for an exhilarating experience each time you hit the road.
Equipped with Varex muffler valve technology, Whether you're seeking a refined purr for city cruising or an aggressive growl for track days, the Varex system delivers on-demand sound customization like never before with the key fob remote. Upgrade your driving experience with the ultimate blend of power, style, and control.
To take thing to the next level add Smartbox to your vehicle for the ultimate in app control for the Varex system. For all info on Smartbox CLICK HERE
Twin 3″ polished stainless steel
Twin hot dog centre section
Varex oval rear mufflers
Adapts to factory bumper tips
Does not come with tips
Image for reference only
| | |
| --- | --- |
| Part No: | E4-VF41-VMK-CBS |
| Vehicle Model: | MALOO |
| Diameter [in]: | 3 |
| Material: | Stainless Steel |
You May Also Like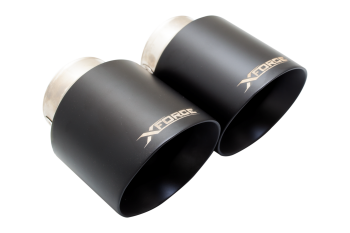 4″ Angle cut matte black tip read more…
Part No: ESHY33BLACKTIPS
Diameter [in]: 2.5"
Material: Stainless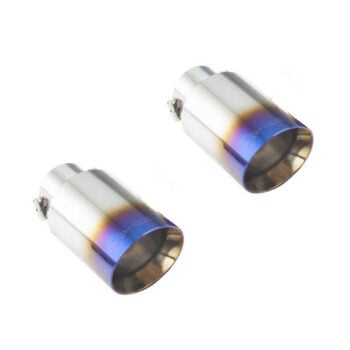 4″ Angle Cut Burnt Blue Look read more…
Part No: ESHY33BLUETIPS
Diameter [in]: 2.5"
Material: Stainless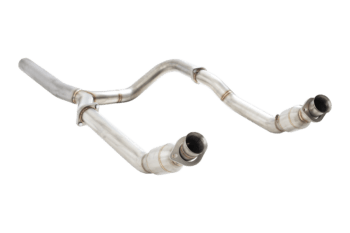 2.5″ Metallic high flow cat pipes read more…
Part No: ESDR19KITB
Diameter [in]: 3
Material: Stainless Steel
Customer Reviews
HSV Maloo 409 Stainless Steel Twin 3inch Cat Back Exhaust is not reviewed yet. Be the First One to review this product.