Ford S550 Mustang GT V8 Varex Valve Cat Back System
Ford S550 Mustang GT V8 Varex Valve Cat Back System
IN STOCK
Add To Cart

Description
Twin 3" 304 Stainless Varex Valved Cat Back Exhaust System
Features
Unleashing the 5.0 V8 in your 2015-2017 S550 Ford Mustang GT fastback couldn't be easier with our 304 grade stainless steel cat-back performance exhaust system.
Using 3" mandrel bent pipework throughout, combined with the straight through style rear mufflers has led to maximum back pressure reductions and improved performance. The dual VAREX equipped mufflers put you in control of your V8's soundtrack all at the touch of a button.
Sound volume and tone are both greatly enhanced thanks to our VAREX valve controlled mufflers and this system provides owners with a setup that's as quiet as the stock exhaust when you want, or that unleashes the unmistakable sound of the 5.0 V8 where and when you want. To take it to the next level, add a Smartbox for the ultimate in control using our patented Bluetooth smartphone app to provide pre-set automatic valve control, geo fencing and more.
Twin 3″ Cat-Back System;
304 Stainless Steel
Tig Welded construction
Oval Center resonator
Sound Volume Adjustable VAREX Valved Round Rear Mufflers With Remote Control
Dual 4″ Double-Wall Slant-Cut Polished Stainless Steel Tips
Straight-through Design for Maximum Power and Robust Performance Sound
All Gaskets, Nuts & Bolts included for fitment.
Will not fit convertible, Image for reference
| | |
| --- | --- |
| Part No: | ES-FM15VMK-CBS |
| Vehicle Model: | MUSTANG |
| Diameter [in]: | 3 |
| Material: | Stainless Steel |
| Instructional Manual: | Download PDF |
You May Also Like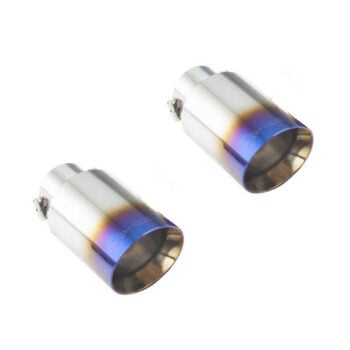 4″ Angle Cut Burnt Blue Look read more…
Part No: ESHY33BLUETIPS
Diameter [in]: 2.5"
Material: Stainless

Stainless Steel 3″ Cat Back Exhaust read more…
Part No: ESVW06CS
Diameter [in]: 3
Material: Stainless Steel

Non-Polished Stainless Steel 2.5″ Dump & read more…
Part No: E2HYG4KITB
Diameter [in]: 2.5"
Material: Stainless
Customer Reviews
Ford S550 Mustang GT V8 Varex Valve Cat Back System is not reviewed yet. Be the First One to review this product.