HSV VF Sedan and Wagon 304 Stainless Steel Twin 3Inch Varex Valved Cat Back System
HSV VF Sedan and Wagon 304 Stainless Steel Twin 3Inch Varex Valved Cat Back System
Description
Stainless steel cat back system with twin 3″ piping and Varex rear mufflers
Features
Elevate your vehicle's performance and style with the Xforce Twin 3″ Varex Cat Back System in matte finish 304 stainless steel. This exceptional exhaust system features dual hot dog center sections, delivering an aggressive and commanding exhaust note that demands attention wherever you drive. Plus, it comes equipped with Varex technology, allowing you to fine-tune your exhaust sound to match your mood or driving conditions via the included remote control.
Designed with a convenient slip joint for adjustability, this system ensures a perfect fit, simplifying the installation process. By utilizing the factory bumper tips, it maintains a sleek and integrated appearance that complements your vehicle's aesthetics. Crafted with premium materials and meticulous attention to detail, this cat back system guarantees enhanced performance, style, and durability. Upgrade your ride and unlock the true potential of your vehicle with the Xforce Twin 3″ Varex Cat Back System. Experience the exhilaration of powerful sound and effortless adjustability, taking your driving experience to new heights.
Twin 3″ Cat-Back system
Twin Hot-Dog style center resonators
Brushed 304 stainless steel
Slip joint design
Dual oval rear Varex mufflers
Tip adaptors to suit factory bumper
| | |
| --- | --- |
| Part No: | ES-VF73GTSVMK-CBS |
| Vehicle Model: | CLUBSPORT, GTS, SENATOR |
| Diameter [in]: | 3 |
| Material: | Stainless Steel |
| Instructional Manual: | Download PDF Download PDF |
You May Also Like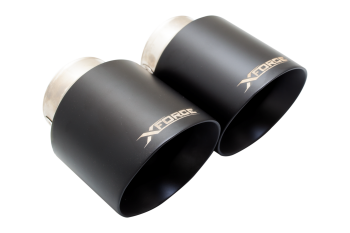 4″ Angle cut matte black tip read more…
Part No: ESHY33BLACKTIPS
Diameter [in]: 2.5"
Material: Stainless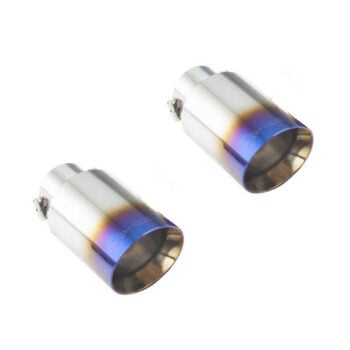 4″ Angle Cut Burnt Blue Look read more…
Part No: ESHY33BLUETIPS
Diameter [in]: 2.5"
Material: Stainless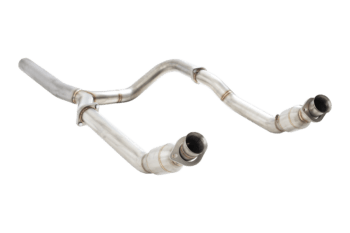 2.5″ Metallic high flow cat pipes read more…
Part No: ESDR19KITB
Diameter [in]: 3
Material: Stainless Steel
Customer Reviews
HSV VF Sedan and Wagon 304 Stainless Steel Twin 3Inch Varex Valved Cat Back System is not reviewed yet. Be the First One to review this product.