BMW F20 M140i Varex Valved Cat Back Exhaust System
BMW F20 M140i Varex Valved Cat Back Exhaust System
Description
Varex cat back system
Features
Are you ready to take your BMW M140i to the next level?
Here at Xforce, we have fallen in love with the BMW F20/F22 1 series & 2 series 6-cylinder turbo vehicles. As soon as we tested our first cat back system we knew how special these BMW vehicles can be.
With our new Varex cat back system, get ready to let your engine roar like it should while offering the ability to take it back a notch when you need the sophistication that you come to expect from a BMW. This latest cat-back is constructed from 304 stainless steel with a brushed finish and fits seamlessly to the factory slip joint after the downpipe flowing through to twin 2.5" and into single 3″ to provide maximum performance while offering optimal ground clearance.
Our patented Varex muffler with vehicle-specific internal design adds a high-quality performance sound when in the open position whilst delivering quiet when you need it.
To finish things off our 3.5" double wall polished tips compliment the rear of the vehicle perfectly, we also have optional matte black tips that can be swapped out easily for a personalized look. We know you will love this system just as we did in developing it.
OEM size splitting to twin 2.5″ then collecting to 3″ at rear
Slip joint connections
Brushed 304 stainless steel
Varex rear muffler
4″ 304 polished tips
| | |
| --- | --- |
| Part No: | ESBM140VKCS |
| Vehicle Model: | 1 Series |
| Diameter [in]: | 2.5 |
| Material: | 304 Stainless Steel |
| Instructional Manual: | Download PDF |
You May Also Like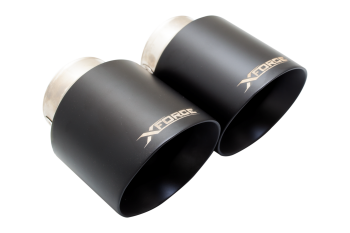 4″ Angle cut matte black tip read more…
Part No: ESHY33BLACKTIPS
Diameter [in]: 2.5"
Material: Stainless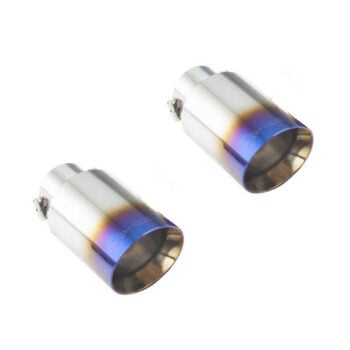 4″ Angle Cut Burnt Blue Look read more…
Part No: ESHY33BLUETIPS
Diameter [in]: 2.5"
Material: Stainless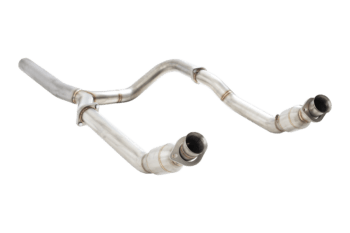 2.5″ Metallic high flow cat pipes read more…
Part No: ESDR19KITB
Diameter [in]: 3
Material: Stainless Steel
Customer Reviews
BMW F20 M140i Varex Valved Cat Back Exhaust System is not reviewed yet. Be the First One to review this product.