HYUNDAI SONATA N LINE SEDAN 2.5L Turbo (12/2020-on) Turbo Exhaust Down Pipe Kit with Hi-Flow Catalytic Converter
HYUNDAI SONATA N LINE SEDAN 2.5L Turbo (12/2020-on) Turbo Exhaust Down Pipe Kit with Hi-Flow Catalytic Converter
HYUNDAI SONATA N LINE SEDAN 2.5L Turbo (12/2020-on) Turbo Exhaust Down Pipe Kit with Hi-Flow Catalytic Converter
IN STOCK
Add To Cart

Description
4" to 3" Dump pipe & cat kit
Features
Are you ready to take your Hyundai Sonata N-Line to the next level?
Here at Xforce, we have fallen in love with the Hyundai N-Line turbo vehicles. As soon as we tested our first cat back system we knew how special these Hyundai N-Line vehicles can be.Our 4″ cast stainless steel top to help keep exhaust temps lower, then reduces to a 3″ outlet allows for maximum flow. The Xforce down pipe kit seamlessly bolts to your factory cat back exhaust system or our Varex equipped exhaust system.
4″ inlet to 3″ outlet
Cast stainless steel top
304 Stainless Steel Non Polished Brushed Finish
200 Cell Metallic High Flow Cat
Euro style mesh flex bellows
2 bolt flange gasket & bolts included
| | |
| --- | --- |
| Part No: | ESHS21KITB |
| Vehicle Model: | SONATA |
| Diameter [in]: | 4" inlet / 3" outlet |
| Material: | 304 Stainless Steel |
| Instructional Manual: | |
You May Also Like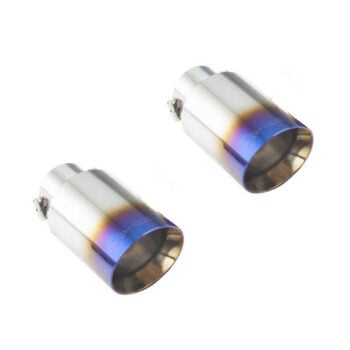 4″ Angle Cut Burnt Blue Look read more…
Part No: ESHY33BLUETIPS
Diameter [in]: 2.5"
Material: Stainless

Stainless Steel 3″ Cat Back Exhaust read more…
Part No: ESVW06CS
Diameter [in]: 3
Material: Stainless Steel

Non-Polished Stainless Steel 2.5″ Dump & read more…
Part No: E2HYG4KITB
Diameter [in]: 2.5"
Material: Stainless
Customer Reviews
HYUNDAI SONATA N LINE SEDAN 2.5L Turbo (12/2020-on) Turbo Exhaust Down Pipe Kit with Hi-Flow Catalytic Converter is not reviewed yet. Be the First One to review this product.