Hyundai I30 N line and Kia Elantra GT Varex Valved Cat Back System
Hyundai I30 N line and Kia Elantra GT Varex Valved Cat Back System
Description
Non polished stainless steel 3″ Varex valved cat back system
Features
Hyundai Elantra GT / N-line owners worldwide have fallen in love with this Varex Valved Cat back system for a reason.
The high-quality 304 stainless steel construction is built to look and sound amazing while lasting the distance for you to enjoy the miles in your Elantra GT. The Patented Varex Valved muffler provides the ultimate sound from the 1.6 Turbo engine in the valve open position while offering factory OEM quiet when the valve is closed, giving you flexibility at the touch of a button.
Take the valve control to the next level by adding our Patented Smartbox Bluetooth Valve controller; The Smartbox provides control via your smartphone to access preset fully customizable valve positions, GEO Fencing, and much more; it's game-changing technology at your fingertips
3″ 304 Stainless steel Mandrel-Bent Pipework
Hot-dog Center Resonator
Sound Volume Adjustable Varex Rear Muffler with supplied key fob Remote Control
Dual 3.5″ Double-Wall Slant-Cut Tips
Straight-through Design for Maximum Flow
All gaskets, Nuts & bolts included for fitment
Smartbox is NOT included
| | |
| --- | --- |
| Part No: | ESHY31VKCS |
| Vehicle Model: | i30 |
| Diameter [in]: | 3" |
| Material: | Stainless Steel |
| Instructional Manual: | Download PDF |
You May Also Like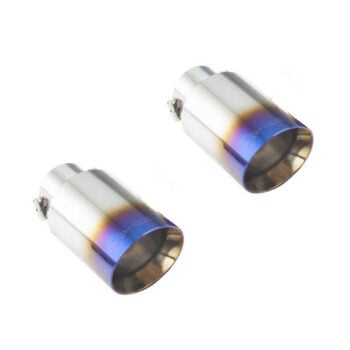 4″ Angle Cut Burnt Blue Look read more…
Part No: ESHY33BLUETIPS
Diameter [in]: 2.5"
Material: Stainless

Stainless Steel 3″ Cat Back Exhaust read more…
Part No: ESVW06CS
Diameter [in]: 3
Material: Stainless Steel

Non-Polished Stainless Steel 2.5″ Dump & read more…
Part No: E2HYG4KITB
Diameter [in]: 2.5"
Material: Stainless
Customer Reviews
Hyundai I30 N line and Kia Elantra GT Varex Valved Cat Back System is not reviewed yet. Be the First One to review this product.