2.5Inch Inlet 6.5Inch Round Varex muffler
Description
Universal Varex Muffler
Features
Make it loud, make it quiet, make it yours.
The Patented Varex valved universal mufflers provides enthusiasts with a setup that's as quiet as the stock exhaust when you want, or that unleashes the sound of your beast when you want, all using one of the two supplied key fobs. Toggle between closed,25%,50%,75% and fully open valve positions to suit your needs.
To take it to the next level, add a Smartbox for the ultimate in control using our patented Bluetooth smartphone app to provide pre-set automatic valve control, geo fencing and more.
304 Stainless steel
6.5″ Round body, 15″ long
2.5″ inlet with 2 bolt flange, 3″ long
2.5″ round outlet, 5.5″ long
Allow 2 inch clearance for actuating motor
| | |
| --- | --- |
| Part No: | VMK15-250 |
| Material: | 304 Stainless Steel |
| Instructional Manual: | Download PDF |
You May Also Like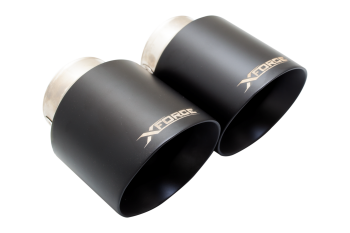 4″ Angle cut matte black tip read more…
Part No: ESHY33BLACKTIPS
Diameter [in]: 2.5"
Material: Stainless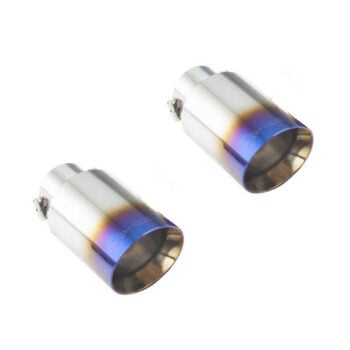 4″ Angle Cut Burnt Blue Look read more…
Part No: ESHY33BLUETIPS
Diameter [in]: 2.5"
Material: Stainless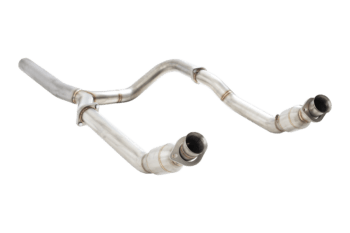 2.5″ Metallic high flow cat pipes read more…
Part No: ESDR19KITB
Diameter [in]: 3
Material: Stainless Steel
Customer Reviews
2.5Inch Inlet 6.5Inch Round Varex muffler is not reviewed yet. Be the First One to review this product.